Comfort on the Go
Hectic times ask for sensible and comfortable measures.
A series of 3 luxurious bags that offer you the comfort of your couch at any moment. These carriers contain a double function: besides their purpose as a bag they also provide a relaxation object for on the way. This project is an exploration of the interfaces between fashion and interior design and ways to make static objects wearable.
An intimate piece of home, not constrained to a location but an extension of yourself. Soft skin tone colours and a reference to mundane relaxing elements, the couch and his pillows, in both leather / suede and in blunt quilted shapes.
Objects that invite you to embrace.
The simple forms can be folded and formed into the ideal shape you long for.
➞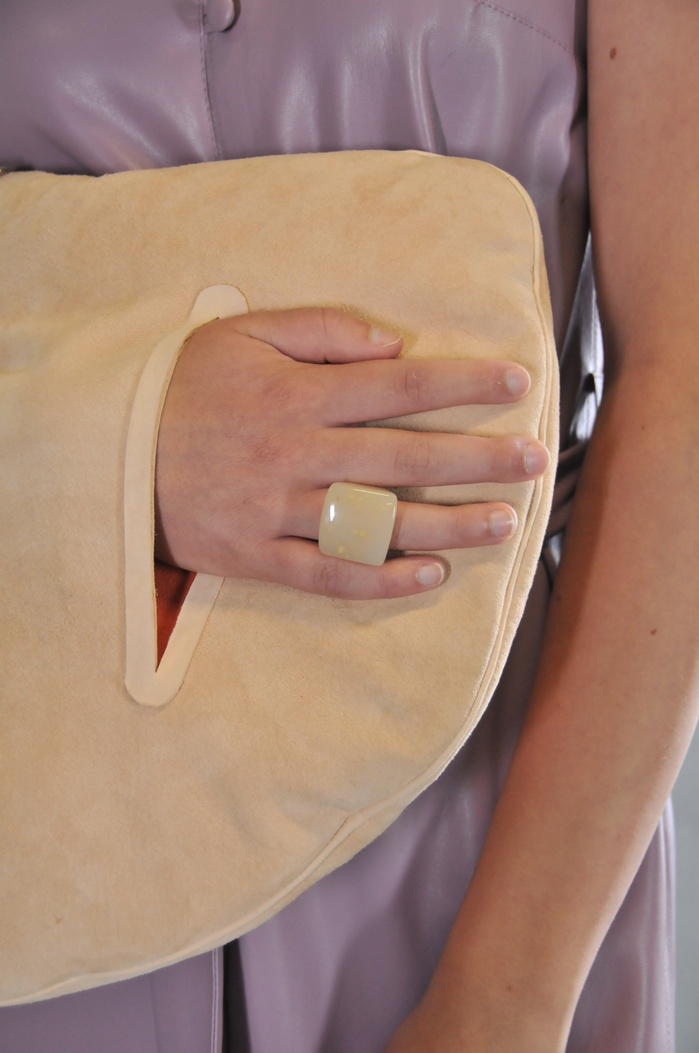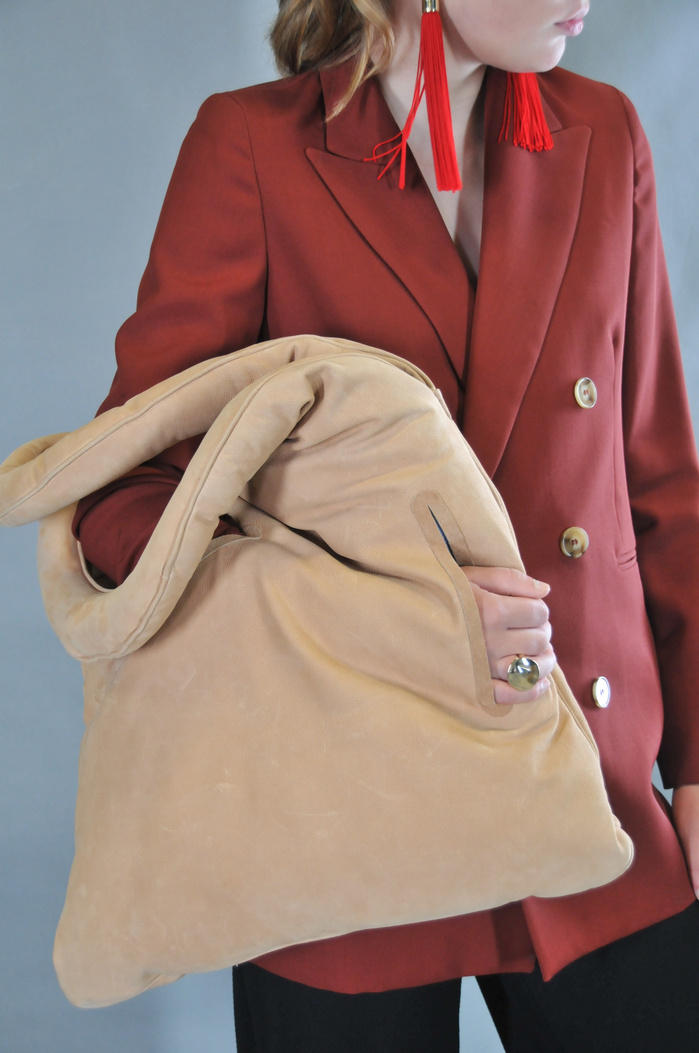 Next:
(Stop) Making Sense
See More ›